Technology
Dental technology is always advancing and improving our ability to diagnose and treat dental health conditions. We've highlighted a few of our key systems here.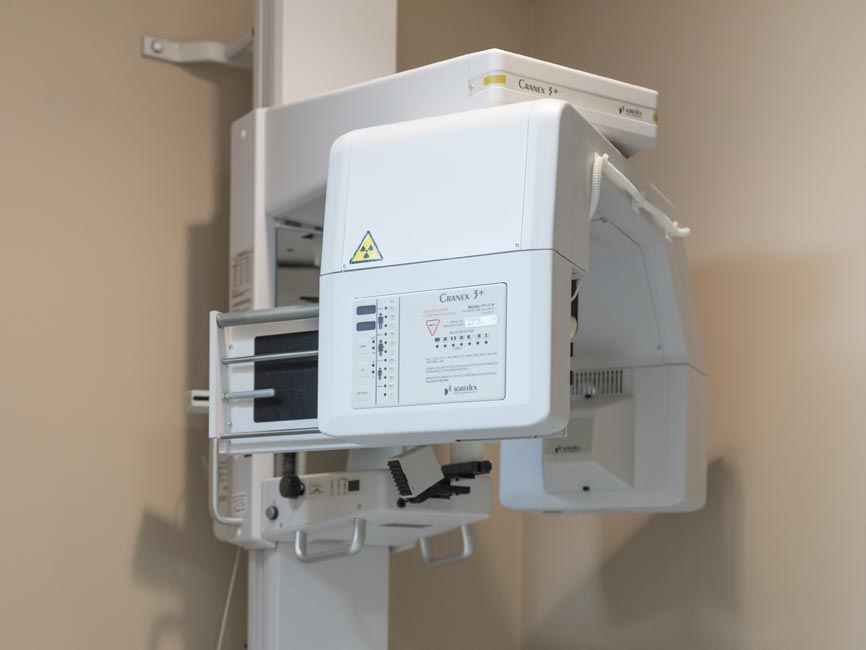 Intraoral camera
The intraoral camera works like a dentist's mirror to let us (and you) take a closer look at areas inside your mouth.
Digital and panoramic X-rays
Digital X-rays are the evolution of dental X-ray systems. They use a digital camera instead of X-ray film to take images of your teeth. They also use much less radiation than film X-rays and they produce shareable digital images.
Panoramic digital X-rays are a special, mobile X-ray system that can take an image of your whole mouth from side-to-side. These full width images are used to assist in diagnosis and for treatments such as Invisalign treatment and denture fittings.
Our team stays on top of technology so we can provide you with the best care possible. Call us today to make an appointment.