Meet Our Team
We're a small practice with a strong commitment to building long term relationships with our patients. Our team of professionals are experienced, compassionate, and dedicated to your dental health.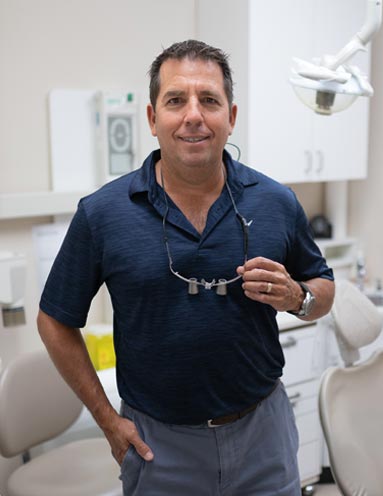 Dr. Robert Pohlman, DDS
Dr. Pohlman grew up in our area and went to Belle River High School when he was a teenager. He studied dentistry at the University of Western Ontario, where he graduated in 1990. After he graduated, he practiced dentistry in Leamington until 2004. In 2004 he took over Dr. Heiser's practice in Essex and he has practiced here ever since.
Dr. Pohlman is always upgrading and enhancing his skills through continuing education and he makes a point of staying on the leading edge of dental technology. Charles Lim, Denturist
Charles Lim provides denture fitting and restoration services in our practice. He grew up in Korea and moved to Canada with his family when he was 12 years old. He trained as a denturist and completed his denturism program to become a licensed denturist in 2010. After practicing in London for three years he was offered a position at Bardgett Denture Clinic, where he still practices today. Charles has a certification in Biofunctional Prosthetic System, Candulor, and he's a winner of the Myerson Denture set up competition.